OPEN 1 TO 5 MONDAY TO FRIDAY SATURDAY 10 TO 2

ALL DISPLAY MODELS BEING LIQUIDATED

ASK FOR A DISCOUNTA AT THE STORE
CURRENT SALE IS MOST POWERSPORT EQUIPMENT: DIRTBIKES, ATVS AND GOKARTS . Our goal is to SELL OUT
VETERANS always GET A MIN 10% OFF SO DO TEACHERS AND EMS WITH BORDER PATROL

TEXT OR CALL 575-616-2348
Click on a Picture for that option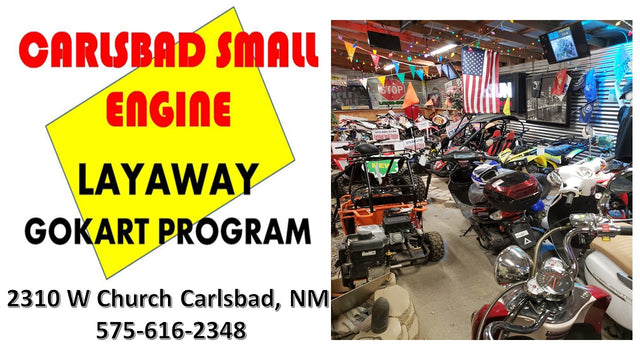 GET YOUR GIFT RESERVED NOW!!
RESERVE YOUR TAX REFUND CART WITH CHRISTMAS DISCOUNTED PRICES NOW!
ONLY GOOD ON EXISTING INVENTORY DROP BY SHOP
ATVs, Scooters, Dirtbikes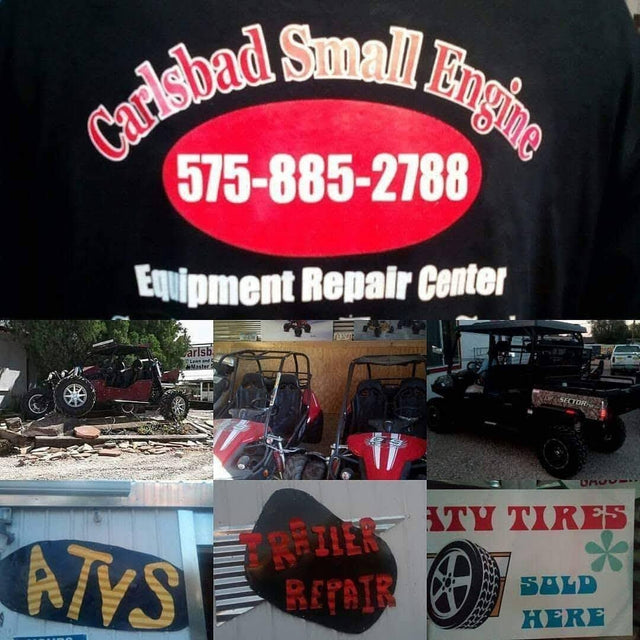 We sell and repair fun!
WE LIKE FIXING STUFF. BRING IN YOUR TOYS NOW NOW NOW AND BEAT THE SPRING RUSH
We pick up and deliver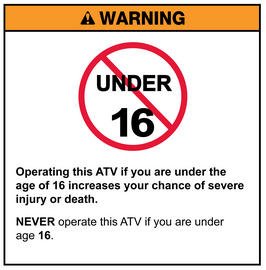 Size and fit matters
Safety matters.  Click here for some links to online programs , rules in New Mexico and safety related support items.  You can also just ask us!  We are glad to help,  just text 575-616-2348
Safety Link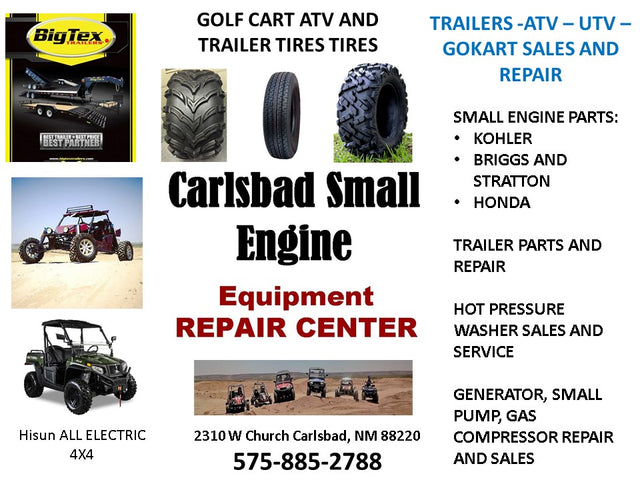 YOUR MOWER WAS BROKEN WHEN YOU PUT IT AWAY. THE GARDEN GNOMES WON'T FIX IT. IT'S MATING SEASON. BRING IT TO US.
DO YOU WANT TO BEAT THE RUSH AND GET A TUNE UP NOW ON YOUR MOWER? PRESS THE PRETTY BLUE BUTTON BELOW AND MAKE YOUR DREAM A REALITY!
ASK FOR HELP. CLICK HERE. ACEPTANCE IS ALWAYS THE FIRST STEP